BUSINESS PARTNERS, STRATEGIC ALLIANCES, JOINT VENTURES, VENTURE CAPITAL, PRIVATE EQUITY
From our experience, and years of being in business, we have come to the conclusion that in order to get your business to the Highest level, and to give your Clients the absolute greatest level of Service, the best way to achieve this is by working with Business Partners.
The Business Partnerships can be formed in a number of different ways.  We have many Business Partners, and have Strategic Alliances & Joint Ventures with many firms that allows us to offer our Clients the best Products and Services on the Market. 
These types of partnerships have been proven to be beneficial to all parties involved.  
GLOBAL BUSINESS CONSULTANTS
GBC are Our Management Consultancy Business Partners
Global Business Consultants are the business strategists and industry experts in helping businesses, grow and unlock its true potential. Our knowledge and skills incorporated into our custom developed, patent-pending software tool – StratPlan, allows the development of realistic, meaningful and achievable strategic plans.
We're business administration experts, engineers, lawyers, finance specialists, designers, programmers, marketers, parents, hard-workers, and just a bunch of ordinary people wanting to make a difference. Our headquarters is in Perth, but our lead team and partners live and work all around the world. With such a diverse team, we have brought a remarkably unique perspective to strategic planning in ways that are realistic and actually work practically.
Our purpose shares the critical key to unlocking and fulfilling the true potential of any business. We provide leading and distinctive strategic planning services in our custom-developed strategic planning software tool, creating high value strategic plans for small, medium and large organisations at significantly low costs.
Global Business Consultants' promise to its customers, is that we will craft meaningful and realistic strategic plans at significantly low cost with uncompromised quality, quantity and delivered with a spirited service.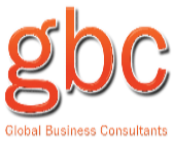 …We fund Projects through Venture Capital and Private Equity

FC is Our Venture Capital & Private Equity Business Partner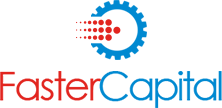 A great testament to the Service we give our Clients, is that Fortivus Strategy Consulting Ltd. has been fortunate to have Clients that often refer their friends, family and colleagues to us.  We have created a Referral Programme for our Clients that refer people to us, and we also pay a Refferal Fee to say a thank you for the Support and Confidence they have in us.

If you would like to Refer someone to us, please click on the button below…